EXPERIENCE, PROFESSIONALISM, KNOWLEDGE.
Commercial Products
Centis Tile and Terrazzo is your single source for commercial and industrial flooring, coatings, ceramic tile and stone countertops. We work with you on design specifications, project management, final walk through and service after the sale. We provide a complete flooring package from foundation to finishing – ensuring quality and craftsmanship every step of the way. We bring many years of proven success in the industry. We offer expert knowledge for unique specifications and installation challenges in a variety of venues, including healthcare, corporate, recreational, educational and industrial sectors. Our award-winning work can be seen in countless locations across the North, including the CTV Television Studios in Sudbury, ON and The John Rhodes Community Centre in Sault Ste. Marie.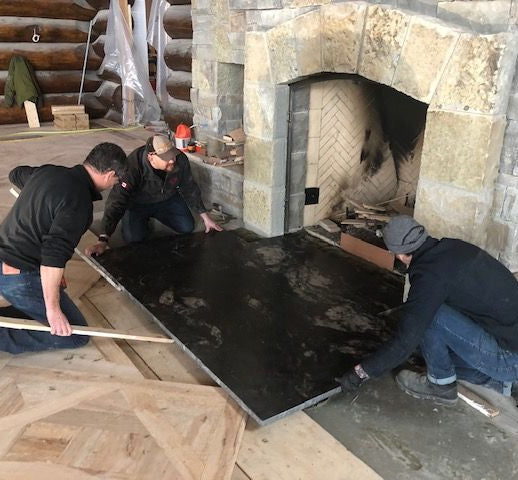 We are a full service contractor. Our commercial services include:
Concrete Placing and Finishing
Diamond Polished Concrete Floors
Epoxy Coatings
Terrazzo Flooring
Ceramic Tile
Stone Countertops and Walls
Commercial Pools
Exterior Wall Stone Curtain Systems
Specialty Items for the Architectural and Design Communities
Whatever your commercial project, we have the expertise, the selection and the quality to meet your needs.
Get a Quote
OUR MISSION
Committed to Safety
At Centis, we pride ourselves on being Safety Experts in our industry. We offer extensive safety and on-the-job training for every member of our team.
We believe that every employee has the right to work in a safe and secure environment. From providing appropriate safety equipment to regularly conducting safety checks, we are committed to ensuring the wellbeing of our employees at all times. Our safety protocols ensure that we meet and exceed all industry standards, making us a trusted partner for our clients. We foster a culture of safety and encourage our team members to incorporate safe practices in everything they do on the job.
OUR SAFETY POLICY